About Patrick Mouthpieces
Let's face it. The playing that we do today is different than trumpet players did 25+ years ago. We are asked to play different styles on the same gig or rehearsal. We might play lead in a jazz band, play a church gig, play a wedding ceremony and the 4 hour long pounding reception, or even a Symphony concert with the first half being classical and the second, a strenuous pops half! You get the idea. All the while, the expectations of perfection have grown higher and higher.
With today's recording techniques, people don't listen to mistakes very much anymore. As a result, the average listener expects you to sound the same as all the recordings – flawless. People want you to sound like Phil Smith or Adolph Herseth one minute, and then the next, sound like Wayne Bergeron, Doc Severinsen, or Maynard Ferguson. After that, maybe a little Clifford Brown, Chet Baker, or even Nicholas Payton.
How could we ever live up to these unattainable expectations? Practice, listen, and play PATRICK MOUTHPIECES!
Many great commercial players play smaller mouthpieces for the demanding work that they do. Then, in order to sound appropriate for other work, they switch to a bigger mouthpiece for a darker sound. The drill sizes on our larger mouthpieces are not so big that they wear you out. We compensate those hole sizes with a back-bore to give you a very dark sound. Even when pushed, the mouthpieces retain their deep, resonant sound quality.
When it's time to switch back, the commercial (smaller) mouthpieces have the resistance built in right where it counts.
The commercial side of our trumpet line is very different than anything currently on the market. The design cues date back to the golden age of trumpet where everybody had a big fat huge bright sound. It takes design cues from the early Jet-Tones, but with some fairly substantial differences. The rims are fairly wide and "cushy". This makes a comfortable setup for the player, but also helps disperse the pressure over a larger area of the lips thereby increasing endurance. The mouthpieces have a V shaped cup, and have the perfect amount of resistance in the throat area to be able to play in the high range for hours. The back-bores are set up to accentuate the natural acoustics of a shallow mouthpiece with a trumpet – BIG, BRIGHT and FAT!!
The shape of these cups make it possible to play high easier for longer periods of time and not bottom out. The pitch center is more controlled than most shallow C cups as well.
These mouthpieces are easier to produce a fuller sound throughout the entire range of the trumpet (including the higher range) as the shallow C cup and with more pitch control for longer periods of time.
-Steve Patrick, Nashville Recording Artist
---
Meet Steve Patrick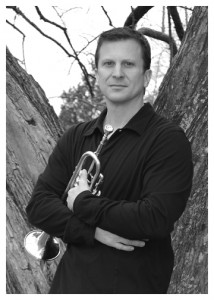 Steve Patrick has played on over 4000 recording sessions including albums, film scores, and television, and has been a member of the Nashville String Machine for over 16 years.
Mr. Patrick can be heard on artist albums such as Carrie Underwood, Marc Broussard, Vince Gill, Take 6, Colbie Caillat, LeAnn Rimes, Kenny Chesney, Matchbox 20, Brooks and Dunn, Willie Nelson, Glenn Frey, Rascal Flatts, Trey Anastasio, Toby Keith, The Mavericks, Elton John, Sara Evans, Garth Brooks, Norah Jones, Jaci Velasquez, Lady Antebellum, Lynda Carter, and Erin McCarley to name a few.
Steve has performed and toured live with artists such as Maynard Ferguson, Paul Simon, Peter Cetera, Ben Folds, Glenn Frey, Arethra Franklin, Larry Carlton, The Dixie Chicks, Randy Brecker, Kenny Loggins, The Temptations, Michael McDonald, Kenny Rogers, Barry Manilow, Patti Austin, The Four Tops, and many more.
Orchestral freelance performances include such noteworthy organizations as the Nashville Symphony, the Knoxville Symphony and the Chattanooga Symphony.
Steve has taught trumpet as an adjunct faculty member at Belmont University, Trevecca Nazarene University and Cumberland University. He also teaches master classes and clinics.
Mr. Patrick can also be heard on publishing media such as Arrangers Publishing, Music theater international, Disney theatrical, Row-Loff Productions, Music Minus One, and Hal Leonard.
Steve received his Bachelor of Music in Jazz Studies from Indiana University, where he was a student of David Baker, Dominic Spera, and Bill Adam.
For information on upcoming clinics with Steve Patrick, please visit Sound Artist Support.